After the Storm
Hurricane Irma came with a vengeance, but the pets and their owners at Grace Marketplace/Dignity Village were prepared. Thanks to Jon DeCarmine, residents with pets were allowed to hunker down in one of the concrete block buildings on the Grace campus.

Home

Van

Pet

Care

Project

provided dog crates and cat carriers as well as plenty of

pet

food and treats, bowls, extra harnesses and leashes, plastic bags, towels, and kitty litter pans. HVPCP stayed in constant contact with Grace staff advocate Travis Middleton and others. Dignity Village resident James H. was a tremendous help in facilitating the setup and communicating with other residents.

Protecting pets during the storm required a huge effort from Grace management, Alachua County Animal Services (ACAS), the Red Cross, and local animal rescue groups. ACAS and the rescues were able to provide safe places not only for local pets but also for pets of families evacuating to Alachua County from other parts of Florida. Any pets turned away from emergency shelters as well as lost and stray animals were held at ACAS during the storm. ACAS is at capacity most of the time, hurricane or not. We were happy that HVPCP was able to provide housing and

care

for the Grace/Dignity pets leaving open spaces for other animals at such a critical time.


Jewel and Bella were among the dogs that sheltered safely at Grace.


A happy ending for Baby Girl
Baby Girl is an emotionally abused pup acquired from two Dignity Village
residents. She was extremely scared and untrusting, for good reason. Linda
at the Groom Room took her in and worked tirelessly with her for many
months, trying to convince her she was safe and would no longer be
teased and yelled at.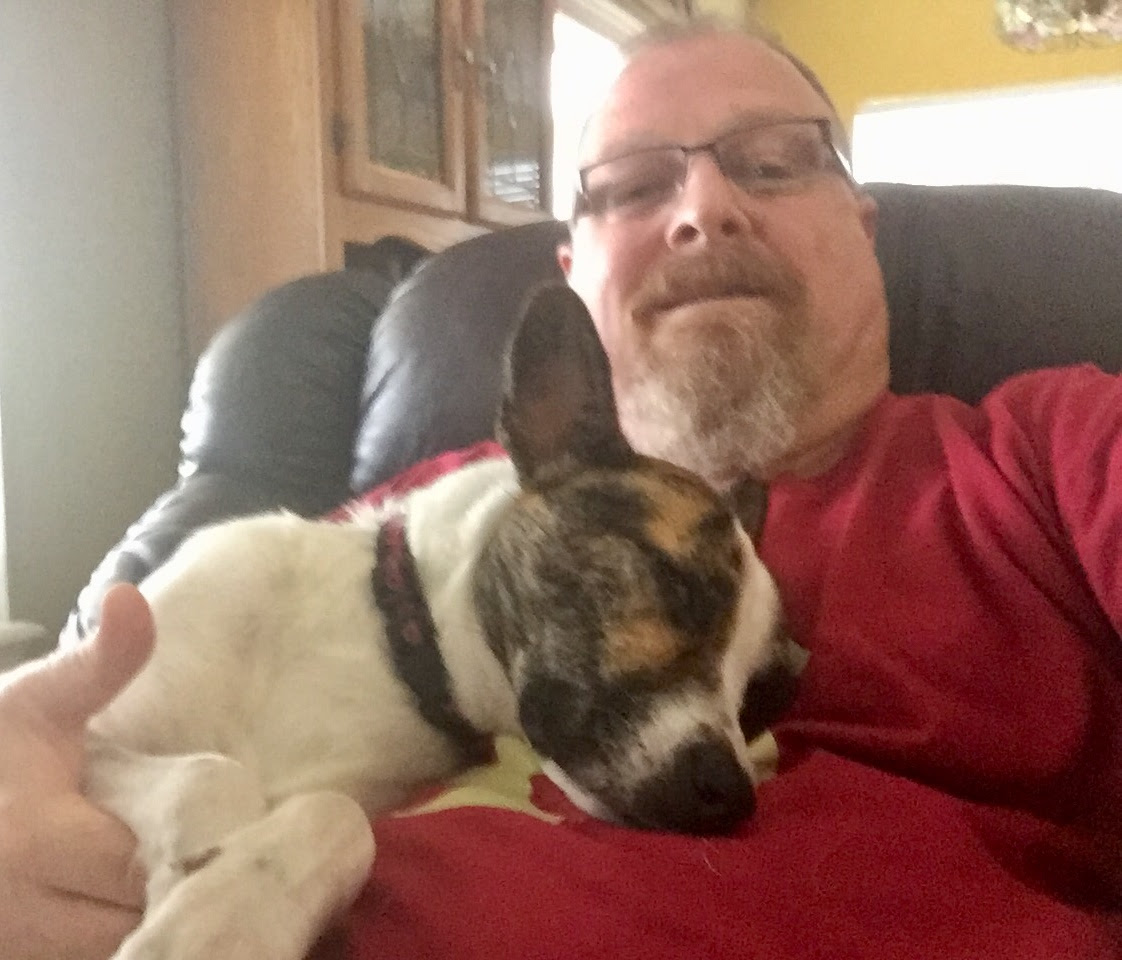 Even so, Baby Girl was still over-timid and
considered a poor prospect for adoption
until an extremely patient gentleman named
John came along. John spent nearly two
hours at the Groom Room gaining the little
dog's trust before getting her into his car.
Baby Girl, now Elsie, is living near Jacksonville
with John and his wife. Living with her new
humans and her new doggie sister Gigi,
another HVPC rescue, Elsie is finally happy.


Please support these local businesses
Many thanks to two wonderful women who provide temporary shelter and TLC to our animals who need it most: Linda at the
The Groom Room
(1232 NW 50th Ave, Gainesville,
352-377-8591
) and Louise at
Sun Kiva Kennel
(352-481-3082
).
Patti Carnuccio, proprietor of Patti Can! and carpenter extraordinaire, keeps our cat shelters in good repair and constructed the world's best cat porch complete with cat door and screened runway.
352-562-9382
.
Anita Yaguda Kinsey, proprietor of TyTy Computer Services, keeps our computer (that she donated to us) running with great patience and good instruction.
352-222-3815
And even more thanks...
We appreciate every donation and all your kind thoughts. We always need
pet
food, and primarily use Purina green bag dog food and Purina Friskies Seafood Sensation. Everyone likes canned food, and we use a lot of Mighty Dog as the small cans are just right for a meal, no refrigeration needed. Likewise, the small cans of chicken and fish flavors for the kitties.
We need to start thinking of cooler weather, and of those little soft blankets that are so well loved as well as toys for the holidays. The interactive toys for dogs, where the dog holds one end and person holds the other, are great. We would like to gather some of the foldable water bowls that can be easily carried while walking. We can always use food bowls and water bowls for both dogs and cats, and collars, leashes and harnesses.
Thank you very much for everything.
Donations can be left at any of these locations:
Sisset's Home & Patio
, 3429 W. University Ave., Gainesville, 32607,
352-224-5192
Micanopy Animal Hospital
, 306 US-441, Micanopy FL 32667,
352-466-0067
The Groom Room
, 1232 NW 50
th
Ave., Gainesville, 32609
352-377-8591
All Cats Healthcare Clinic
, 1034 NW 34
th
St., Gainesville, 32601
352-376-2287
Financial donations can be made by check payable to Home Van Pet Care Project, Inc., and mailed c/o Elizabeth Howard, P.O. Box 14305, Gainesville FL 32604; or by PayPal on this blog.

For more information or to volunteer, call

or text

352-246-2727

.





Also, don't forget our

Amazon Wish List! Or designate Home Van Pet Care Project as your beneficiary on Amazon Smile.